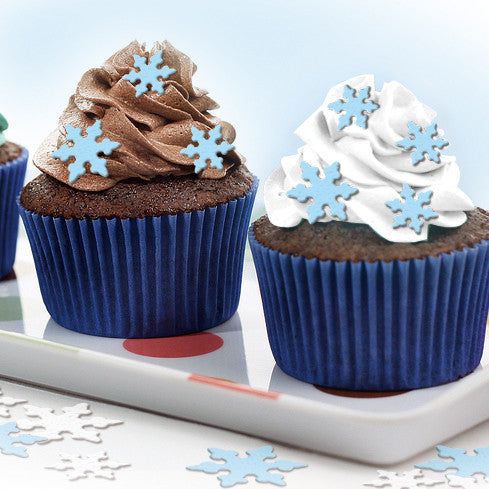 1.5" Blue Snowflake Edible Wafer Paper - Non GMO Cake Decorations
Product Code : 1807
Packing :  in plastic bag
Available Size : 1.5''
EAN:  5060412518079
Product Life : 12 months
Storage :
Store below a temperature of 25°C in original packaging. Do not store in the open air. Keep far from moisture or heat sources. Relative humidity 60-75%. 
1.5" PRE CUT Blue Edible Wafer Snowflakes
100% edible wafer cake decorations.
22pcs 1.5'' blue snowflakes per pack
This product is with
* No Gluten
* No GMO
* No Dairy Products
* No Hydrogenated Fat
Wafer Shapes can be used on rounding the cakes to create a special effect . Do not put Wafer Shapes directly on fresh cream or butter cream.
Potato Starch, Water, Vegetable Oil (Olive),Colours:E133 (Brillant Blue FCF)
---
---
More from this collection